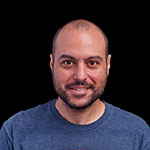 Name: Jose Tizon
Profile: Software Manager / Entrepreneur
Email: tizon@tizonsoft.net
Skills
Manager Skills
95%
Inclusion
100%
Manager Satisfaction
100%
Job Satisfaction
100%
Leadership Behavior
97%
About me
I'm a seasoned Engineering Manager who's all about building and leading diverse teams to achieve some seriously awesome results. I've got a solid track record of coaching and developing top-notch talent, and I'm totally committed to creating an environment where learning and growth are the name of the game. Moreover, I've been fortunate enough to help in creating businesses that have generated billions of dollars and made a positive impact on millions of customers worldwide throughout my career.
I'm a big advocate for diversity and inclusion because I truly believe that when you bring together folks with different perspectives and backgrounds, that's when the real magic happens – innovation and game-changing outcomes follow suit. Whether it's finding the right talent, getting them up to speed, or helping them climb the career ladder, I take pride in making sure everyone has the chance to shine.
I'm also a bit of a tech geek. I'm always hungry to dive into the latest technologies and stay on top of what's happening in the industry. So if there are new opportunities or fresh approaches on the horizon, you can bet I'm up for the challenge.
Let's chat about how we can rock the world together.